Features and Functionalities
Integration with online maps such as Google Maps, Bing, or Pictometry for the rendering of property and comparables.
Integration with county's MOD IV System for information on hearing dates, judgments, official appeal number, etc.
Conduct virtual meetings with Cisco WebEx integration and email notification of hearing dates.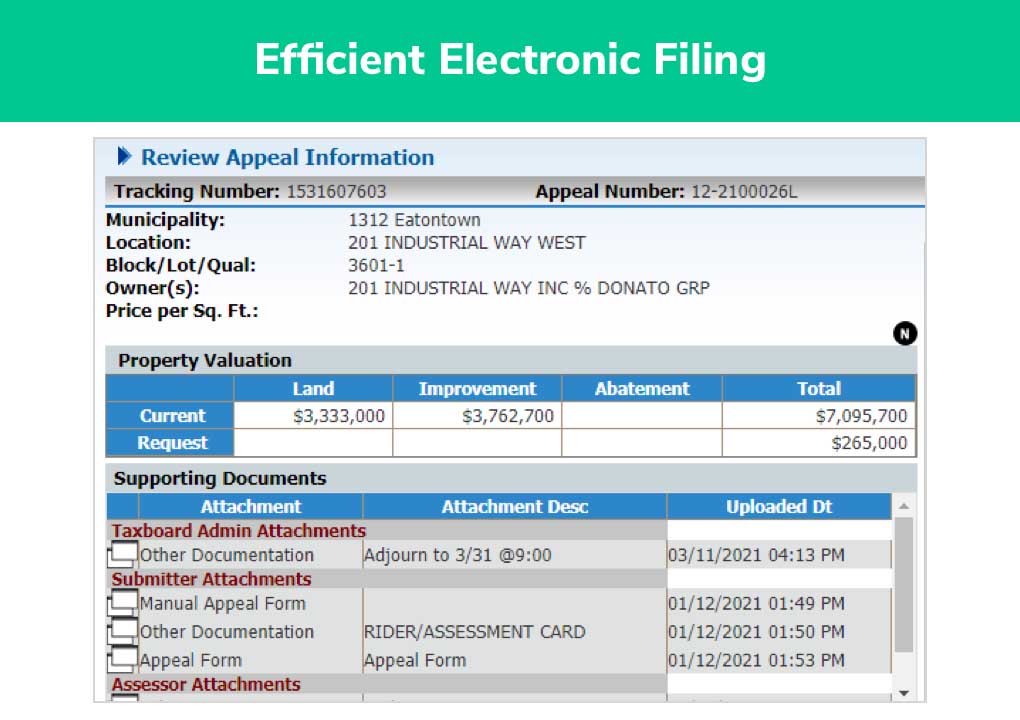 Get scientific analytics for county commissioners, assessors, and tax boards.
Shift to online submission with electronic payment to minimize paperwork.
Send automated email notifications of hearing dates to applicants.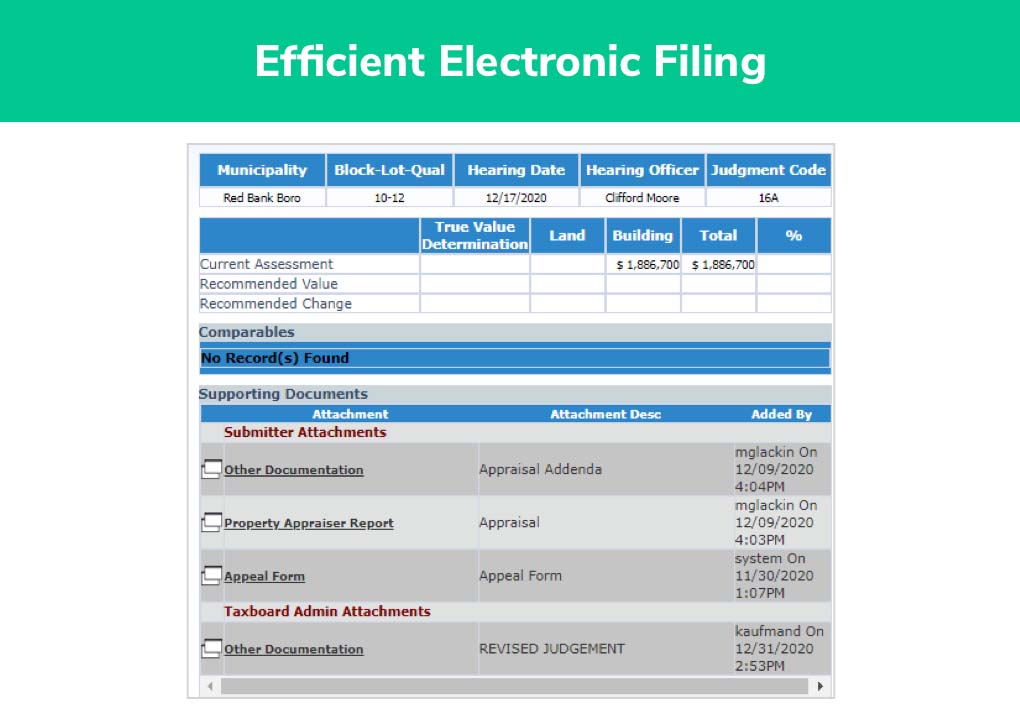 Easy-to-Use
For owners and municipality
Electronic Filing
Eliminates paper handling
Secure System
Web-enabled, secure system
Built-In Tools
For quick scanning and imaging
Complete Compliance
With State of NJ standards
Improved Accuracy
With reduced filing errors





Related Industries and Services