Features and Functionalities
Get rapid approvals with the electronic submissions of Records Disposition Requests to RMS. This online review and approval lead to faster completion of processes.
Benefit from end-to-end management from creation and submission with electronic signatures for disposition requests. This drastically reduces the paperwork.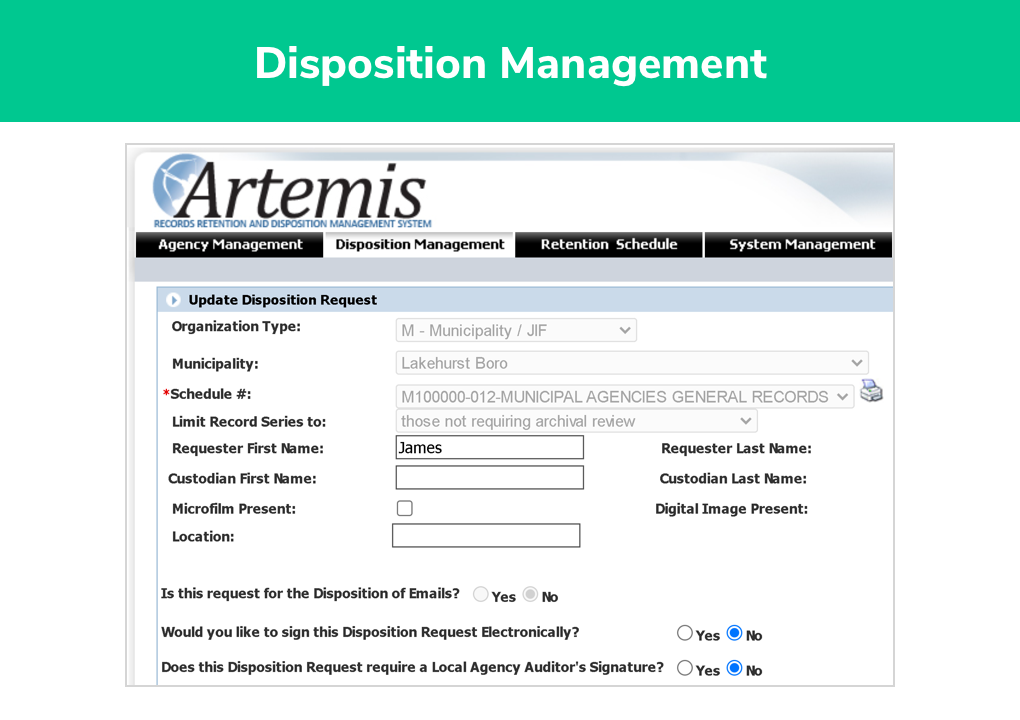 View Records Management Service (RMS) Retention Schedules. All the information is available on a single platform and can be easily accessed.
Get a streamlined workflow of dispositions and records by searching for Record Series in Retention Schedules based on various criteria.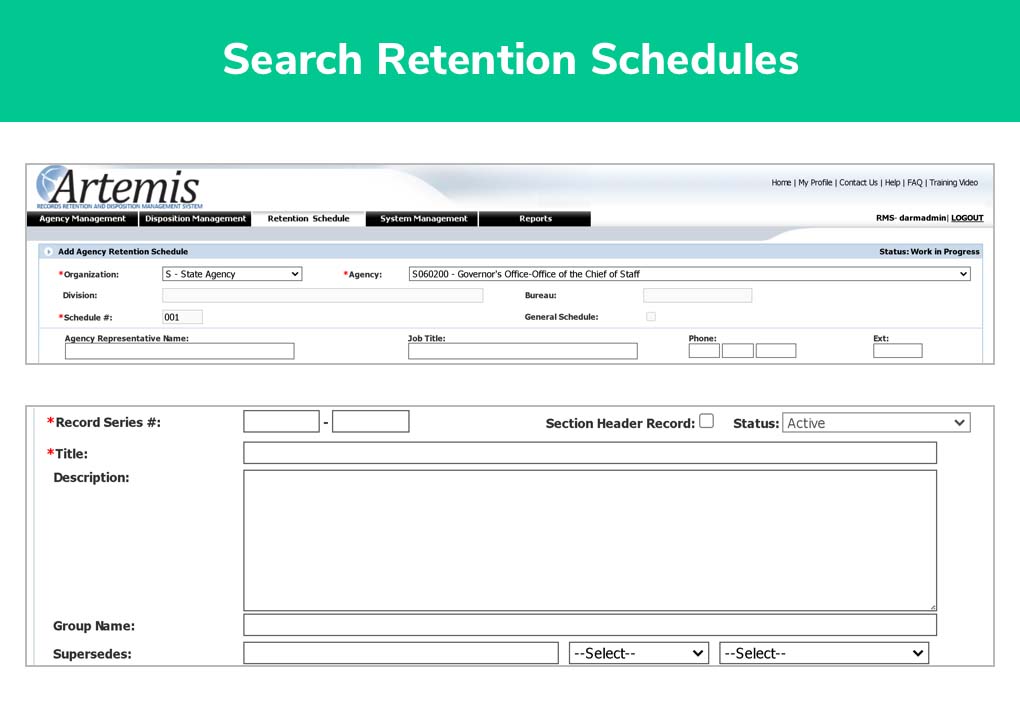 Data Security
Keep records confidential
Consistent Adoption
Across state and local agencies
Streamlined Workflow
Efficiently manage all records
Easy Referencing
Of specific legislation/statutes
Online Approvals
Move the review process online





Related Industries and Services