Features and Functionalities
Supports a wide range of submissions from individuals, banks, title companies, and law and mortgage firms.
Supports a wide range of documents ranging from mortgages to deeds, sales tax certificates to UCCs, etc.
Conforms to state legislation standards such as Federal Electronic Signature, Uniform Electronics Transaction Act, and Property Records Industry Association.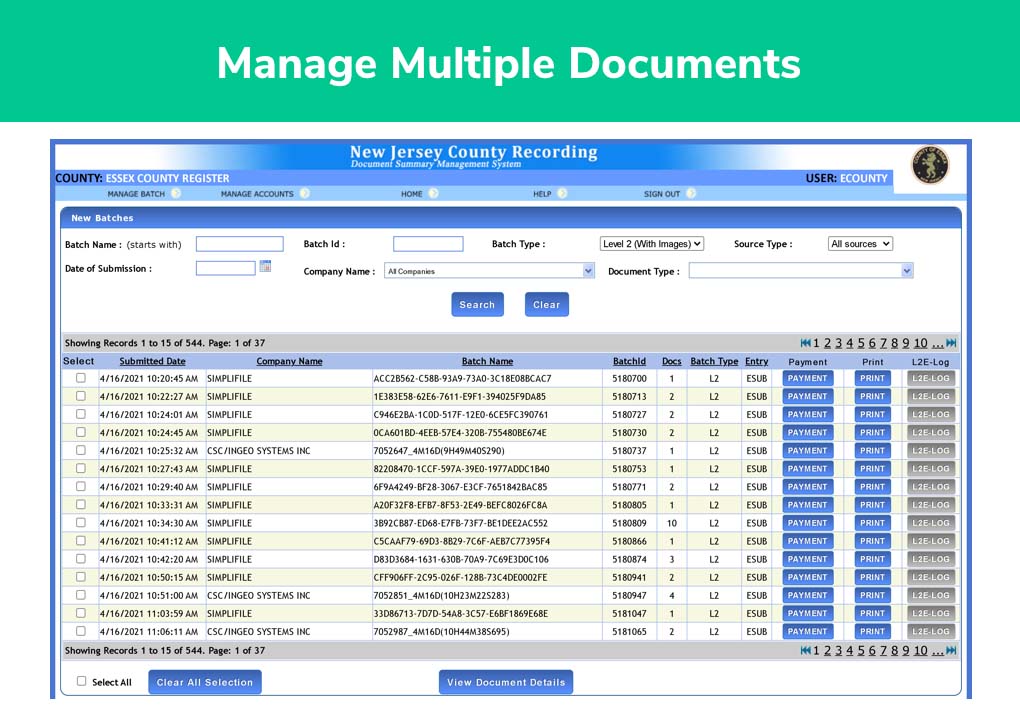 Standards-based integration with banks and eRecord exchanges.
County-specific data validation, fee calculation, and payment options.
Helps Government entities comply with OPRA requirements.
Support for industry-standard security features such as PKI – 128-bit encryption, SSL, VPN, and Tamper Seal.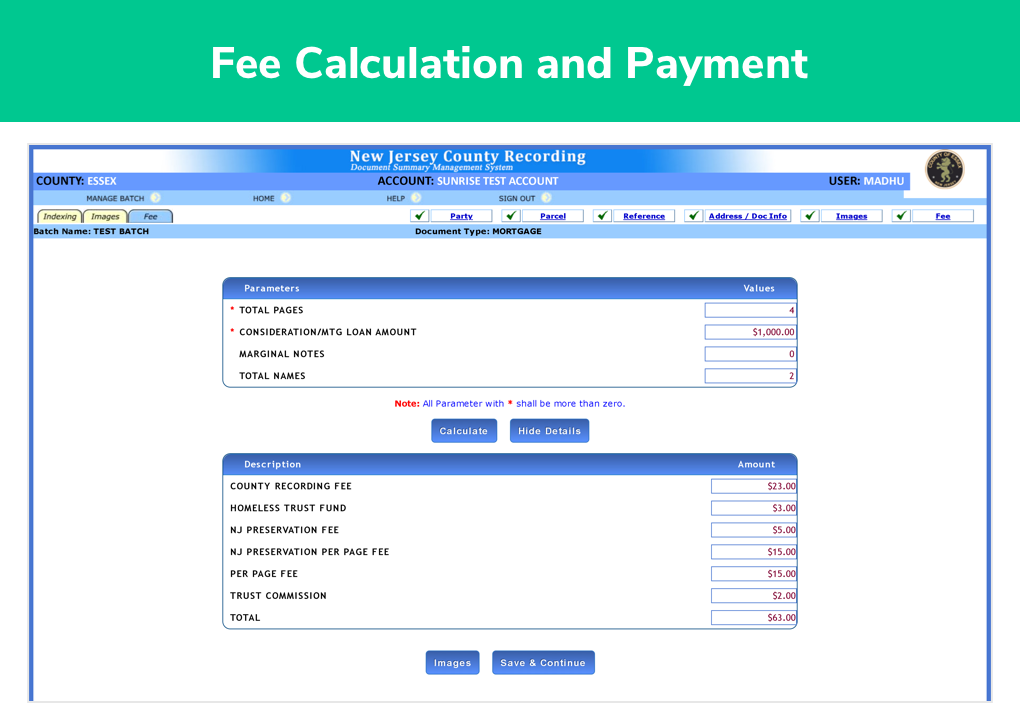 Faster Transactions
Electronic exchange of documents
Enhanced Security
With electronic data
Document Support
Supports over 100 document types
Eliminate Paperwork
Lower the costs
E-Recording Support
To suit unique needs.





Related Industries and Services